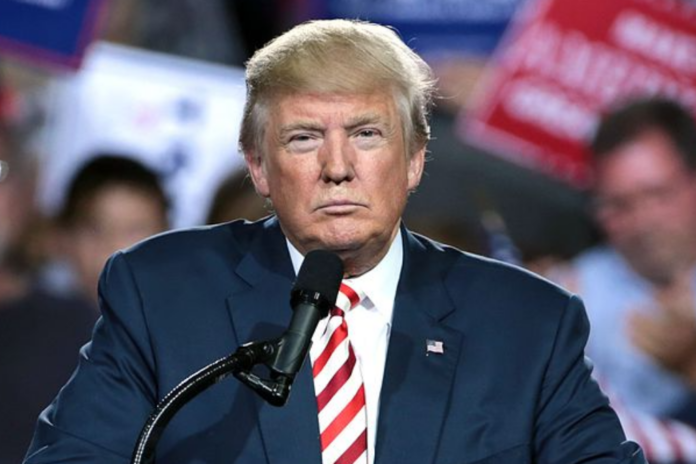 The anti-Trump wing of the Republican Party thinks now is their opportunity.
The GOP establishment is coalescing around a strategy to deny him the nomination.
And this RINO Governor just called Donald Trump one word that will have Trump supporters fuming.
Georgia RINO Governor Brian Kemp clearly has no love lost for former President Donald Trump, and would rather see anyone else be the GOP nominee in 2024.
Kemp cruised to re-election last year after crushing a Trump-backed challenger in the primary.
Now, some GOP establishment donors are eying Kemp as a white knight to enter the GOP Primary at the last minute as the ruling class alternative to Trump.
Kemp attended the first GOP debate and appeared on the Ruthless podcast.
The Ruthless podcast is a popular show hosted by a group of Mitch McConnell-aligned GOP alternatives who look to provide an establishment-friendly version of conservatism.
During his time on the show, Kemp called Trump a "loser" for not participating at the debate.
"I think the Trump campaign is making a big mistake by not being here," Kemp stated. "They are my loser tonight."
Kemp compared Trump not debating because of his lead in the polls to when the Atlanta Falcons tried to milk the clock in the second half of the 2017 Super Bowl after leading the New England Patriots 28 to 3, allowing the Tom Brady-led Pats to stage the biggest comeback in Super Bowl history and further their dynasty with a fifth Lombardi Trophy.
"I think, you know, being from Georgia, spend a lot of time in Atlanta," Kemp added. "I kind of, I feel like they're in the situation the Falcons were in when the Super Bowl when it was like 28 to 3."
"Oh, wow. Wow," the hosts snickered.
"You remember what happened, right?" Kemp continued.
Kemp claimed that if Trump was really the dominant figure in the GOP, he would 'get his ass out there' and debate his rivals.
"You get complacent," Kemp continued. "You get into prevent defense. You try to start spinning all this stuff instead of just simply answering the tough questions like everybody else behind is going to do tonight. Because you know damn well there's going to be some tough questions. If you're as good as you say are. Get your ass on there. Answer the questions. Fight it out."
Kemp's motivation in unleashing this tirade is not to help Trump or the GOP nominee better prepare for the 2024 election.
Georgia Gov. Brian Kemp: "I think the Trump campaign is making a big mistake by not being here. They are my loser tonight." pic.twitter.com/4v3oLorXBS

— Republican Accountability (@AccountableGOP) August 24, 2023
US Political Daily will keep you updated on any developments to this ongoing story.