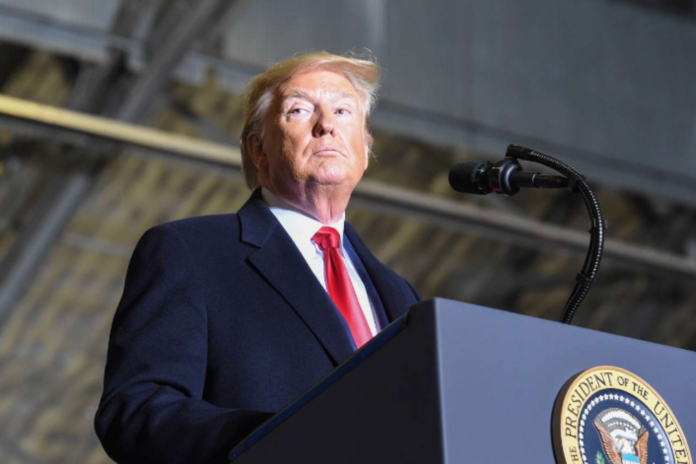 Democrats and their media allies would like you to believe that the National Archives is nonpartisan.
They've used this claim to defend their efforts to investigate Donald Trump over bogus charges.
But now the National Archives just made a shocking admission about every former President that could change everything for Donald Trump.
National Archives' admission could take the heat off Trump
Former President Donald Trump is currently under investigation by Biden's Department of Justice over what they call mishandling of classified documents.
They argue that Trump brought documents to Mar-a-Lago that shouldn't have ever left the National Archives in Washington, D.C.
Trump has defended the move by claiming that under the Presidential Records Act, he has the sole authority of declassification, and that it doesn't require that he notify anyone or go through a review process.
He said that this is all a part of a "witch hunt" to keep him from returning to the White House.
He may be right that they want to stop him from getting reelected in 2024, but President Joe Biden and Democrats have a new hurdle to jump through.
A recent admission by the National Archives might take the spotlight off Trump's document handling, and put it on other former Presidents.
They say that mishandling documents by former Presidents might be more common than anyone thought.
Every president "from Reagan forward" has inappropriately handled classified materials
The House Intelligence Committee recently held a hearing in which they interviewed staff from the National Archives.
They interviewed the Chief Operating Officer of the agency, William Bosanko, and Director of Information Security Oversight, Mark A. Bradley.
Between the two of them they offered some compelling testimony.
Bosanko told Rep. French Hill (R-AR) that every President "from Reagan forward" has been found to be keeping classified documents in boxes that were marked unclassified.
Bradley explained that "since about 2010, [the National Archives] have gotten over 80 calls from different libraries where mostly members of Congress have taken papers and deposited them in libraries for collections — their own papers," adding that every call was regarding "classified information."
However, just like Trump's case, there could be a very reasonable explanation for this.
Trump's legal team claims no "criminal intent"
Trump's legal team wrote a letter to the House Intelligence committee last month, explaining how classified documents may have been put in unclassified boxes.
This was the exact same problem that Bosanko said occurred with other Presidential administrations.
"White House institutional practices for the handling of classified materials — including declassification procedures — are inconsistent with how the intelligence community and military handles classified materials," Trump's legal team claimed.
They say that this explains why there are inconsistencies with how the materials were stored, and did not indicate "any criminal intent by President Trump."
This falls in line with Bosanko's testimony that "classified [documents] were inadvertently… commingled with unclassified documents prior to packing."
The testimony from Bosanko and Bradley could help clear up a lot of concerns that have been in the headlines over the past year.
It may also put an end to the special counsel investigation into the former President.
US Political Daily will keep you updated on any developments to this ongoing story.