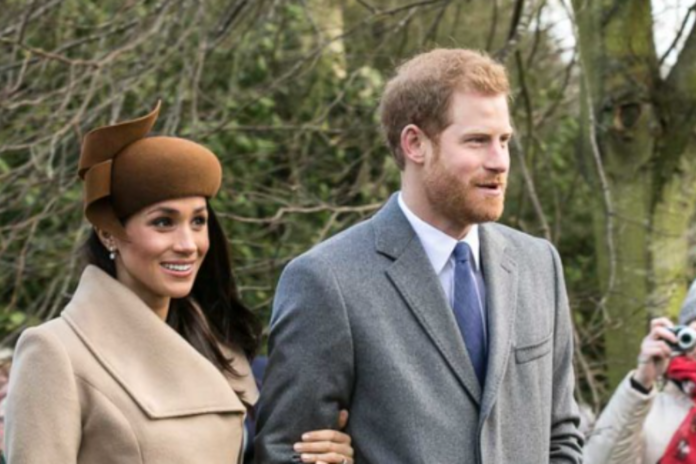 Many people are wondering where there's finally a rift between the ex-royal couple.
Prince Harry and Meghan Markle have caused immense stress for the British royal family but it looks as though Prince Harry may finally be over causing his family pain.
And now Prince Harry is turning heads as he plans to leave Meghan Markle for the British Crown.
Royal Flush: Meghan Markle & Prince Harry
No couple encompasses both the politics and pop culture of today than Meghan Markle and Prince Harry.
Ever since the duo sold out the British royal family for a quick buck by accusing them of "racism" and "bigotry" during an interview with Oprah Winfrey, they have been seeking public attention whenever they can get it.
Just within the past year, Prince Harry has written a tell-all book in which he exposed some secrets no one wanted to know about.
Him losing his virginity in a situation that involved a horse and a woman is something no one needed to read about.
Prince Harry: I lost my virginity to an older woman who had a love for horses

the woman: pic.twitter.com/wL6ZSrxR0E

— Louis Staples (@LouisStaples) January 6, 2023
But Prince Harry and Meghan are willing to do anything to get rich.
And because of the couple's desire to amass massive wealth, the British royal family has paid dearly and has been ignored by the late Queen's chosen grandchild.
Many royal family experts believe that the relationship with Prince Harry can never be rebuilt after all the pain, and heartache he has caused to the family.
But it looks Prince Harry may finally be looking to mend bridges with his family as he bucks Meghan.
Is Prince Harry leaving Meghan Markle?
On May 6, England will be celebrating King Charles' official coronation and ascension to the British crown.
And many people have been speculating whether Prince Harry and Meghan Markle would show up to the historic event.
Well, it looks like the royal family got a huge win.
Buckingham Palace was ecstatic to announce online that Prince Harry would be attending, and that Meghan would be a no-show.
"Buckingham Palace is pleased to confirm that The Duke of Sussex will attend the Coronation Service at Westminster Abbey on May 6th," the royal family announced. "The Duchess of Sussex will remain in California with Prince Archie and Princess Lilibet."
And one person close to the royal family claimed that King Charles is excited to have Prince Harry back with the family.
"It is such a momentous occasion for Charles, and he would want his son to be at the coronation to witness it," the person close to the family claimed. "He would like to have Harry back in the family. If they don't sort it out, it will always be part of the king's reign and how he has left his family disjointed. He has had a reputation as a distant parent, and it would be awful for him for that to continue.
Prince Harry, the Duke of Sussex, will attend the coronation of Harry's father King Charles III. https://t.co/v74NpoQpR0 pic.twitter.com/MYvQyEB88v

— Good Morning America (@GMA) April 13, 2023
One can only hope that Prince Harry is able to pull himself away from Meghan's grasp and join back with his family.