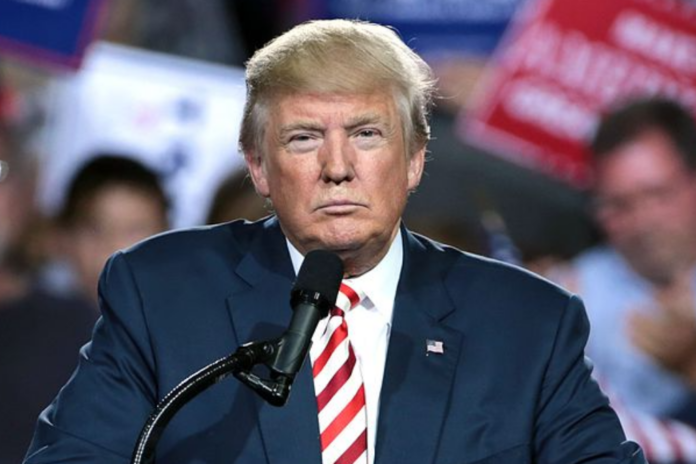 Kellyanne Conway managed the final ten weeks of Donald Trump's victorious 2016 election campaign and served as a senior counselor in his administration.
Now she is speaking out.
And Kellyanne Conway revealed the one big fear Donald Trump's inner circle has in the 2024 election.
The tone of the coverage surrounding President Joe Biden has begun to shift in recent weeks.
New York Times columnist Maureen Dowd blasted President Biden for his monstrous behavior in refusing to acknowledge the existence of his four-year-old granddaughter, Navy Joan Roberts, who is the result of an affair his son, Hunter, had with an alleged Arkansas stripper in the drug-fueled aftermath of his breakup with his late brother's widow.
Axios also reported about Biden's unhinged behavior in private, as he reportedly profanely berates staffers on a regular basis.
And reporters continue to ask questions about the preposterous story the Biden regime is trying to tell about cocaine that was recently found to have been smuggled inside the White House – apparently, the identity of the drug smuggler is one of life's great mysteries, and a completely unsolvable case not even the mighty U.S. government can crack.
In an interview on Fox News' Brian Kilmeade's radio show, former Trump senior advisor Kellyanne Conway explained that the raft of negative coverage hitting the Biden White House had nothing to do with the fact that reporters suddenly rediscovered their desire to report the truth to the American people.
Instead, Conway explained that it had everything to do with the fact that reporters are terrified that Trump could win re-election.
"I think the fissures are starting to show," Conway explained. "The cracks are starting to show for this reason. It's because the Biden administration, the Biden White House is not that generous to the 'mainstream media'. They don't give them stories. They don't give them the truth from the podium. You've got a press secretary, and you've got members of the cabinet. You've got the President himself like an old, angry cuss, yelling at members of the media when he's not sniffing people's hair, when he's not being offensive, when he's not ruining the nation's economy, when he's not covering up for his son and his family. He's not a nice guy and that's what's starting to be surfaced in these stories."
Real Clear Politics' polling average indicates that Trump leads Biden by just 0.4 points in a hypothetical General Election matchup, and Conway believes the media is panicking and looking to "hedge their bets" by showing other Democrats they would get a warm reception if they jump in the 2024 race.
"Now, I think the media also seeing their own polling, including the Fox News polling, that about a third of Democrats right now are committed elsewhere and are sniffing around, are looking around beyond Joe Biden," Conway pointed out. "So the media are hedging their bets in that they feel maybe Biden won't make it, and they want to at least keep the proposition open that there would be somebody else."
That also explains the recent boom in positive coverage for California Democrat Governor Gavin Newsom as many in the media do not believe Vice President Kamala Harris is a viable replacement for Joe Biden.
 US Political Daily will keep you updated on any developments to this ongoing story.