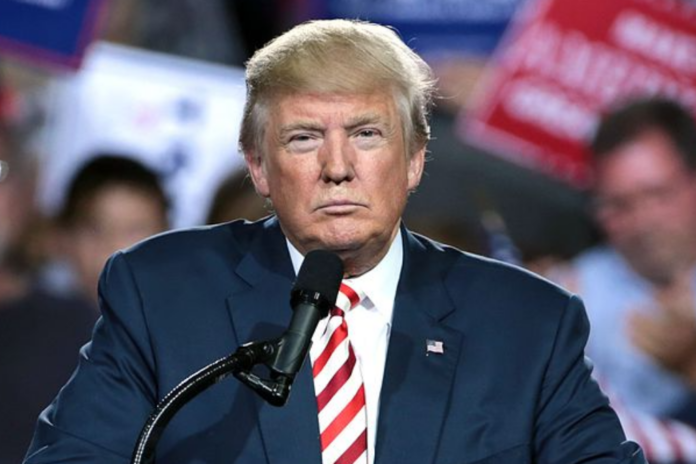 Joe Biden's plan to arrest Donald Trump as a means of knocking his top challenger out of the 2024 Presidential election is reaching its end game.
The President wants America's two-tiered justice system to do his dirty work for him.
And a key judge just hit Donald Trump with life changing news.
Special Counsel Jack Smith intended to put former President Donald Trump on trial in the case of his alleged mishandling of classified documents at Mar-a-Lago on December 11, 2023.
Smith estimated the trial would take about a month, which would mean Trump would not be able to campaign in the lead up to the Iowa Caucus.
And it would also mean that Trump could face a jury verdict on the day Iowans turned out to caucus.
Since Smith is working on behalf of President Joe Biden and the Democrat Party, a trial date in the middle of the campaign made perfect sense.
Trump's team asked for an indefinite delay of the trial until after the 2024 election, arguing there was no way the former President could receive a fair trial in the middle of a Presidential campaign.
Judge Aileen Cannon – who Trump appointed and the media targeted with a nonstop smear campaign – weighed in on the proposed trial date.
In her ruling, Judge Cannon set a tentative trial date of May 20, 2024, which would take place after virtually all of the primaries are over.
"Donald Trump will stand trial on May 20, 2024 — after most presidential primaries have elapsed — on charges that he hoarded military secrets at his Mar-a-Lago estate, a federal judge ordered Friday," Politico reported.
"U.S. District Court Judge Aileen Cannon appeared to split the difference between prosecutors' request for a December 2023 trial date and Trump's request to postpone the trial until after the November 2024 election," the report added.
But Judge Cannon left open the possibility for the trial to move again, claiming it was "unnecessary" at this point to address Trump's assertion that it would be impossible to find an impartial jury during a Presidential campaign.
"Cannon noted that Trump's lawyers argued that the case would face 'insurmountable prejudice in jury selection stemming from publicity about the 2024 Presidential Election,' but she found it 'unnecessary' to address that issue 'at this juncture,'" Judge Cannon added,
If Trump wins the Republican nomination, his lawyers will likely ask for another delay.
A May 20 trial date allows enough time to see who wins the GOP primary.
Should Donald Trump win the nomination, it is likely this trial will get bumped once again.
US Political Daily will keep you updated on any developments to this ongoing story.